Jérôme is one of EQUAL!'s vice-presidents, based in Hong Kong, China. Get to know him, as part of our 'Meet the Board' series!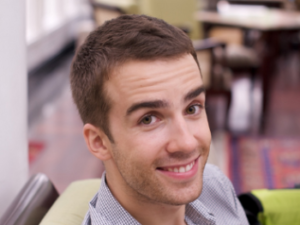 What country is on the top of your list to visit?
Japan has always been my all-time favorite. Although I've already traveled there a couple of times, its culture never fails to fascinate me every single time! Next year though my partner and I are going to try something a little different and spend a vacation in the US (hello, NYC!) — which is kind of exotic as we are so far away from it here. Oh, and I don't mention China because that's where we currently live — but there are so many things to do here, too!
What sport do you practice?
I've been playing badminton for a while (and since it's very popular in Asia, it's somewhat easy to find venues to play in) and recently I've started to enjoy squash, too (although I'm terrible at it!). But at least it's fun — much more so to me than, say, being on a treadmill. I'm actually a specialist in taking gym subscriptions I never use; I'm proud to say I'm a bit stronger-willed now — I will simply refuse to sign any more of those contracts ;-).
What is the decisive factor that triggered your involvement in EQUAL!?
In 2010 my partner and I entered into a civil union (for those of you familiar with the French system — a "PACS") and I suddenly realized that I could not get the same benefits as my co-workers. This led me to discuss with my local HR team to try and harmonize those benefits, and shortly after to take a more active role in EQUAL's Board.

The other interesting thing is that while we have a strong and active membership in the US and Europe, there aren't that many EQUAL! members here in Asia-Pacific. So I thought I'd get the ball rolling and make our organization more visible in the region — which is sometimes a challenge as LGBT topics are often not openly discussed in the society at large. Thankfully my co-workers have shown nothing but support, so I'm very hopeful things can change for the better.
What is the craziest thing you'd do for the one you love?
Spending the Christmas/New Year break at my in-laws? 😉
Which movies made you cry/laugh the most?
Hmmm, tough one. I'm more of a TV series person though, so I'll just say that one of the very few times I've actually cried in front of an episode, it was the "Six Feet Under" series finale. Loved the series — one of HBO's finest.

And in terms of laughing — no brainer for me — it's any episode of 30 Rock. Tina Fey is just that good!